Random things i found surfing the net. Must watch I guess
Random things i found surfing the net. Must watch I guess
Look at what i found surfing the net. Lotsa fashion y'all! Feast your eyes on these totally bloggable cheesemaxes!
I could not stress enough on how Brad Kroenig & Baptiste Giabiconi looked amazing back at CHANEL's F/W 10/11 collection. I so love the fashion. I so love the fur. That said, Chanel never cease to amaze us, noh?
next.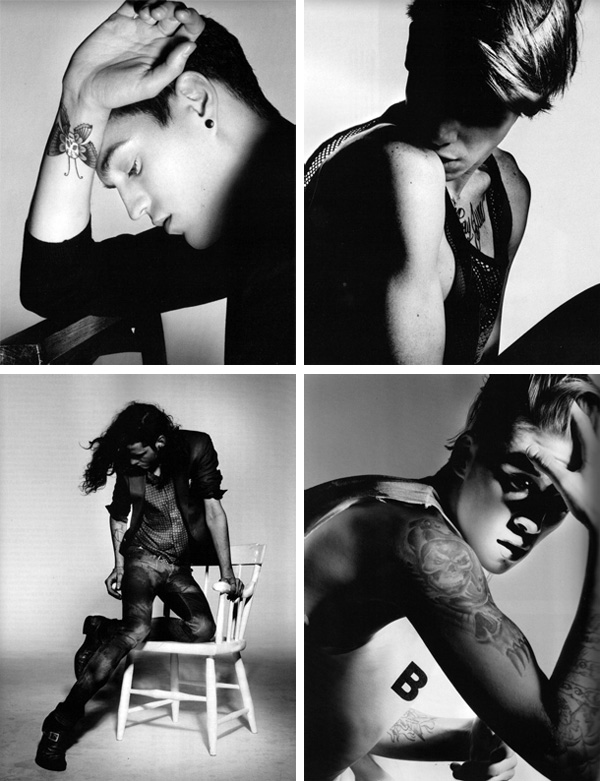 Too bad I wasn't able to blog about this. After having celebrated 30 years of publishing and over 300 issues made, i-D Magazine hired fashion photographer Nick Knight to capture 200 portraits of every famous person in the fashion biz. Of the 200 people, here we can see Cole Mohr, Josh Beech, Ash Stymest, and Jethro Cave included. God I love
men
male models.
Especially the skinny ones with heavy tattoos printed almost everywhere. You know, the kind of guys your parents warned you about.
Moving on.
Vogue Hommes Japan is going iPad! I have been a huge fan of this Vogue Hommes Japan ever since they featured Ash Stymest on their cover waay back. This magazine has lotsa fashion in it. Kudos to Pierre Debusschere the photographer, and the infamous Nicola Formichetti for the impeccable styling. You guys better have it (and the future issues) on your iPads. This is exciting. Nuff Said.
Well?
Tell me whatchathink?!
photo credits: vhj-editors.blog.hommes.vogue.co.jp, thefashionisto.com, yvymag.tumblr.com