It's a sad day for all "Breakfast at Tiffany's" fans.
It's a a very sad day for all you "Breakfast at Tiffany's" fans out there. Word just came in (despite my very long absence. Can you believe it?) that Blake Edwards, director of the hailed fashion movie passed away last Wednesday from complications due to pneumonia. He was 88 years old.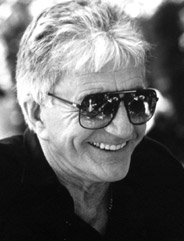 "May he rest in peace with Audrey Hepburn and all the other fashion icons that that guided us through all the fashionable years of our lives..."
-Jourdane of Fashion Doohickey